BLACK  SILVER  GOLD
ENTER.Sake is a boutique sake collection curated by
music icon and technology visionary, Richie Hawtin.
Richie has been exploring the world of sake for twenty
years during his extensive trips to Japan. For the past
four years, through his ENTER. events across the world,
Richie has tirelessly promoted sake as a core part of the
ENTER. experience. Originating inside his now dormant
residency at Space in Ibiza, Richie created Europe's
largest sake bar, ENTER.Sake, stocked with special sakes
not available anywhere else outside of Japan. Now
ENTER.Sake is beginning a new phase to bring its sake
collection to restaurants, bars, and wine stores across
the USA and Europe.
ENTER SAKE BLACK
HONJOZO
Bottle Size: 180ml Cup, 720ml Bottle, 1.8L Bottle
Rice Polishing: 65%
Alcohol: 15%
Tasting Notes:
A clean pure style of sake, with white mountain flowers on the nose.
It has a wonderful clean and soft silky texture. The cleansing acidity also
provides good structure and there is a subtle fruitiness with hints of
mango, peach and pineapple.
CRAFT SAKE CUP RENAISSANCE
Sake packaged in single-serving 180ml, ready-to-drink cups
have been part of Japanese pop culture since they were
introduced for the 1964 Tokyo Olympics. Until recently, sake
cups normally contained mass-produced, inexpensive sake
to be sold at convenience stores in Japan. Sake brewers are
now producing cup sake with premium sake in order to
provide high-quality single serving sake for consumers and
restaurants. Often these cups come with colorful, playful
labels similar to craft beer in the USA. Now even in New York
and San Francisco there are sake bars devoted to serving
sake cups. We are proud to oer our ENTER.Sake Black in
cups, so our fans can enjoy sake wherever and whenever
they'd like. Kampai.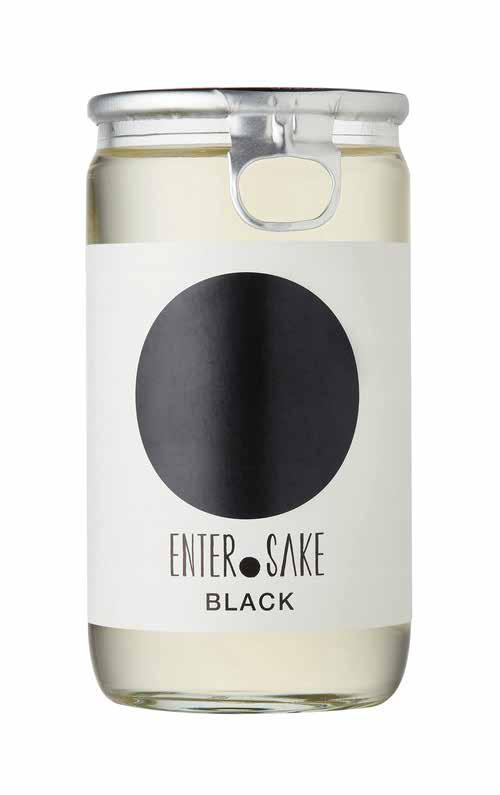 ENTER•SAKE SILVER

JUNMAI GINJO
Bottle Size: 720ml
Rice Polishing: 55%
Alcohol: 15%

Tasting Notes:

ENTER.Sake Silver is an aromatic Ginjo sake with
honeysuckle on the nose and floral notes of cherry
blossoms. Has good weight on the palate with notes
of mango, Asian pear, and honeydew melon. Finishes
clean and smooth.

ENTER•SAKE GOLD

JUNMAI DAIGINJO
Bottle Size: 720ml
Rice Polishing: 50%
Alcohol: 15%

Tasting Notes:

This is the flagship of our core ENTER.Sake line. It has
notes of melon, peach, and chrysanthemum on the
palate and ends in a beautiful, bright, crisp finish. The
supple body of this sake originates from the pure
mountain water, filtered through the Japanese Alps.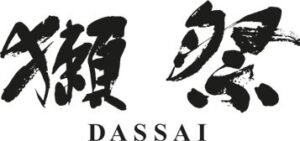 DASSAI 39  DASSAI 45
Dassai sake has became the most popular sake around
the world, because it dared to be different.
Dassai is the finest kind of sake: a Junmai Daiginjo sake
made with only the best rice, the Yamada Nishiki rice.
"There is no reason for us to craft sake unless
it's super delicious.", this is the Dassai way.
Using Yamada-Nishiki rice polished down to 45%,
we deliver fruit aromatics and delicate sweetness.
DASSAI 45
JUNMAI DAIGINJO
Size : 300ml / 720ml
Rice Polishing : Yamada Nishiki | 45% Alcohol: 16%
An accessible junmai-dai-ginjo, Dassai 45 is the ideal
introduction to one of the great Sake houses at the
moment. Talk about a Sake with body! this uber
daiginjo has a full-figured flavour that rushes chewy
fruit tones to all corners of your mouth. Marked by
notes of flowers and green apples, ripe melons
leading to a dry, wistfully clean finish.
DASSAI 39
JUNMAI GINJO
Junmai Daiginjo
Size : 300ml / 720ml
Rice Polishing : Yamada Nishiki | 45% Alcohol: 16%
If there ever were a role model for junmai daiginjo,
this is it. Dassai "39" is a skillfully balanced sake that
strikes a wonderful compromise between Dassai "23"
and "45." It borrows some of the best qualities from
each and combines them into a sake with a more
subtle aroma, higher acidity, and a creamy texture.
The juicy melon flavor has a pleasing dryness that
fades into a crisp aftertaste.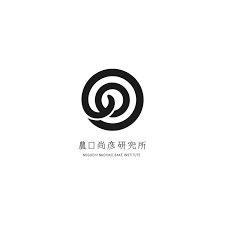 JUNMAI VINTAGE  JUNMAI DAIGINJO VINTAGE
NOGUCHI NAOHIKO SAKE INSTITUTE
Ishikawa
Noguchi Naohiko, one of the most famous
Toji ("master brewers") & widely known as
"The God of Sake Brewing", has been
making sake since 1949 and is widely
recognised for his role in both the Yamahai
revival & the 1980s Ginjo boom.
The brewery was established in 2017 with the
vision of passing Noguchi- Toji's skill, spirit and
sake philosophy to a new generation of brewers.
JUNMAI VINTAGE
Size : 720ml
TYPE OF SAKE: Junmai Muroka Nama Genshu
Rice Polishing : Yamada Nishiki | 45% Alcohol: 16%
BREWERY:Noguchi Naohiko Sake Institute
As with most sake brewed by Noguchi -Toji, NNSI
Junmai 2020 Vintage is a Muroka Nama Genshu (un
ltered, unpasteurised, undiluted) and delivers a huge
amount. NNSI specialise in aged namazake
(nama-jukusei) and, whilst this example retains some
nama qualities, the careful in-bottle maturation has
resulted in an impactful, intense & well-rounded sake
with a sophisticated, full, juicy & ripe palate.
JUNMAI DAIGINJO VINTAGE
Fruity & luscious, expertly made
TYPE OF SAKE : Junmai Daiginjo
Another movement Noguchi-Toji is credited for being
hugely involved with is the development and
promotion of Daiginjo. The sake market, in Japan, was
becoming sluggish in the early 1970s and it is this
re-invigoration, and focus on excellence, that gave the
industry the boost it needed.
Quality is, indeed, the focus here and NNSI Junmai
Daiginjo 2018 Vintage bears the hallmarks of
someone who has mastered their craft. It is a simply
superb, not least of all a result of the mastery of aging
namazake (nama jukusei). This is one of the qualities
we believe set NNSI's sake apart; another is the
journey each sip takes you on. Every sake is
multi-layered and nuanced and this Junmai Daiginjo
has this second quality in spades.



Appreciate the moments of life
OKINAWA GIN
An intriguing Japanese gin from the Masahiro
distillery, known for making Awamori (a type
of rice-based spirit) but now exploring the
glory of juniper! Alongside the
aforementioned juniper, the distillers in
Okinawa have used guava leaves, long pepper,
roselle (a type of hibiscus), goya (a type of
melon) and shekwasha (a green citrus fruit
native to Okinawa and Taiwan).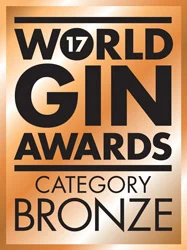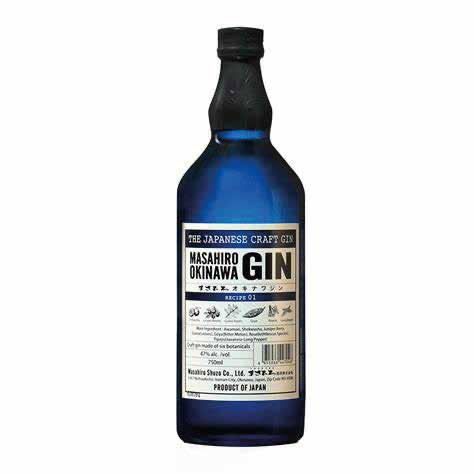 CRAFT GIN
SETOUCHI Craft Gin | Lemon
Volume 700ml Alcohol content 47%
Base Ingredients
Brewers' alcohol (produced in Japan), Lemon, Juniper
berries, Green Tea
A gin that expresses the delicacies and avors of lemon.
It is with this concept that we created this refreshingly fruity
and aromatic gin. This is then blended with the green
tea—the perfect complementary partner to lemon
—for a deeper gin experience.


SHICHIKEN SPARKLING SAKE
Striving to transform the culture of sake brewing and transcend
its traditions and long history, Shichiken has created an original
series of exquisite sparkling sake after many years of quest and
detailed development. Offering new occasions to enjoy sake,
each one of Shichiken's sparkling sake pairs excellently
with a wide range of cuisines to suit today's multicultural society,
and the fine bubbles with a rich bouquet from the secondary
fermentation in the bottle make it the perfect drink for toasting.
The depth and elegance of rice and the vibrantly fresh bubbles
compose a beautiful symphony in the glass, establishing a
completely new notion of sake. Shichiken presents "sake that
transcends sake" for the true sake enthusiast.
YAMA NO KASUMI
A brand new taste experience challenging the limits of sake
Particles of rice dance in the glass like droplets of snow with
tiny bubbles – reminiscent of the mists that adorn the peak of
the nearby Mt. Kaikoma, the inspiration for this cloudy sake.
Pronounced aromas of rare cheesecake, butter, pineapple
and coconut cream. Super malty on the palate with a touch
of salinity and a well-balanced refreshing sweetness. Depth
and sophistication produce a velvety texture in the mouth.
The long, umami-fueled finish leaves you thirsting for more.
Enjoy on its own in a flute, or with food like Hawaiian pizza,
or even in a cocktail.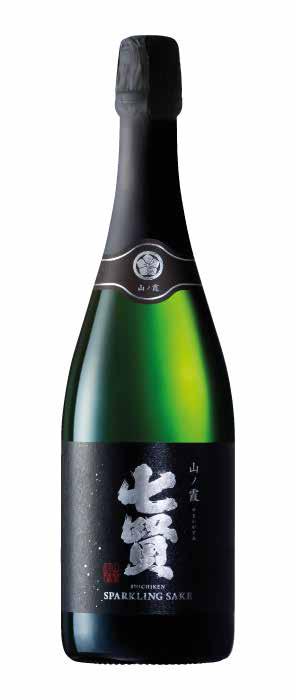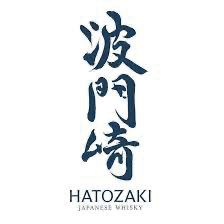 HATOZAKI BLENDED WHISKY
Hatozaki Blended Whisky is a premium blend
of whiskies, ages upto 12 years in barrel with
a minimum malt whisky content of 40%.
Although Japanese regulations do not
prevent the mention of blend constituents
and age on their labels, we will always use
our ageing stocks at their finest, so each
batch may contain a different proportion of
each individal whisky at a different age, so we
choose not to state these.
HATOZAKI
JAPANESE BLENDED WHISKEY
Hatozaki Premium Blended Whisky is light in style
with a rich backbone of malt whisky character. Cereal
notes and a light sweetness allow for the whisky to be
used in both highball and striaght pours.
THE PROCESS
All Hatozaki whiskies are the result of a two-fold
blending process:
Firstly, the master blender selects the spirits to make
up the foundation blends. These are the whiskies that
will later carry the structure and dominant flavour of
the final spirit. They are allowed to marry quietly in
cask until needed, while being constantly monitored
as they continue to mature. Secondly, he takes a
proportion of each whisky (a dierent proportion each
time as the flavour and character of the foundation
blends continue to develop in barrel) and re-casks
them together with other individual whiskies that
provide additional florality, depth and finesse to the
final blend. After a final marrying period to establish
the harmony of the blend, the whisky is bottled. This
multi-layered process allows for the complexity and
balance so prized in Japanese blended